What: Free Webinar
Where: Online
When: On Demand Until June 10, 2021
Why Your ATP Test May Not Be Working: The Impact on Your Environmental Monitoring Program
New research shows that conventional ATP tests may not be able to detect the levels of ATP in many common foods. Newly published research from the University of Wisconsin-Madison also confirms that this phenomenon occurs in raw meats. The reason is that ATP levels in many common foods are much lower than previously thought and ATP can degrade quickly, often before the tests are performed. This means that your environmental monitoring testing program may be missing the very ATP levels you are looking to detect.
Join us for this webinar and learn why common foods often contain low levels of ATP that may be undetectable.
Attendees will learn:
What the University of Wisconsin-Madison found occurring that causes ATP in raw meat to degrade
How this happens in other foods and why this can be a problem for your environmental monitoring program
How this problem can be overcome
How these new data can be used to improve your environmental monitoring program
Presenters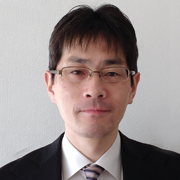 Mikio Bakke, Planning & Development, Kikkoman Biochemifa Company
Dr. Bakke is an expert in enzyme and fermentation technology in Kikkoman's R&D department in Japan and has been with Kikkoman Corporation as a researcher since 1999. In this capacity, Dr. Bakke also led the development of Kikkoman Biochemifa Company's A3 technology that revolutionized and improved the sensitivity of ATP testing. Dr. Bakke also has an extensive background in other food analytical operations, having served as manager of Kikkoman's U.S. R&D Laboratory in Madison, WI.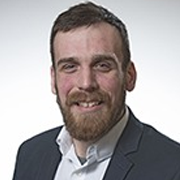 Tom Boudreau, Market Specialist, Weber Scientific
Tom Boudreau focused on technical customer support for quality laboratory testing in the fermentation industry. He has a Master's in Food Science and Technology focusing on fermentation and microbiology. He has experience working as an analyst in a commercial food testing laboratory and as a microbiologist in large-scale production brewery. His current focus is providing consulting and user support to emerging markets for a broad range of laboratory testing products.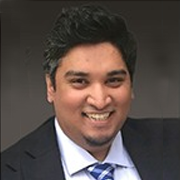 Asif Rahman, Sales Manager, Weber Scientific
Asif Rahman holds a Bachelor of Science degree in Biochemistry as well as an MBA degree. He started his career in a commercial testing laboratory, working his way through R&D and lab management, until finally becoming the director of sales before pursuing his MBA degree and joining Weber Scientific. He focuses on utilizing his lab experience to help QA technicians and managers understand how innovative products and technologies foster more efficient and reliable quality control programs. He hopes to further educate industries on how evolving technologies can be used to shift the mentality towards a more progressive approach to quality and sanitation practices.
Moderator
Barbara VanRenterghem, Ph.D., Editorial Director, Food Safety Magazine
Sponsored By: