What: Free Webinar
Where: Online
When: On Demand Until November 18, 2021
2020 Food Safety Strategies State of the Industry
The "2020 Food Safety Strategies State of the Industry" webinar will provide a look at key insights provided by leading industry figures and speakers from the 2020 Food Safety Summit, covering the following topics:
Facility Management & Design Special Report: 2020 COVID-19 Pandemic
Training & Certification
Software & Technology
Produce Safety
Processing & Packaging

Speaker: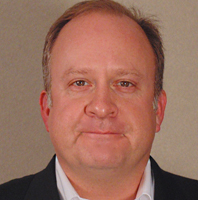 Douglas Peckenpaugh, Group Editorial Director, Food Safety Strategies.
Douglas J. Peckenpaugh is Group Editorial Director of Snack, Bakery, Cannabis, Meat, Candy and Food Safety for BNP Media. He has over two decades of publishing experience following the food industry from farm to fork, covering agriculture, ingredient processing, CPG and foodservice R&D, retail and restaurant menu trends, and retail grocery branding. He is a member and past president of the International Foodservice Editorial Council. Doug studied Professional and Creative Writing at Purdue University.
Sponsored By: