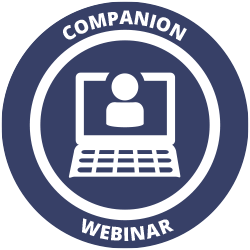 Focusing on frontline team members is critical for improving the food safety culture of an organization. This includes tapping into their collective experience around procedures and products, ensuring effective two-way communication with their middle managers and senior leaders, making sure food safety remains top of mind, and providing everyone with the meaningful recognition that we all require for driving change. Engaging with frontline team members is particularly powerful because they are the ones who make food safety decisions and put them into action in real time. 
A proven tool to improve frontline employee engagement and education is the concept of "nudging." In this context, nudging is any aspect of the choice architecture (ways in which choices are presented) that alters human behavior in a predictable way without forbidding any options or significantly changing their economic incentives.1 Nudging is not asking employees to respond to questions from management teams (sometimes dressed up as "asking for feedback"). True nudging separates the questions from the hierarchy.
"Nudges" are an extremely effective way to identify when a process may be getting out of control or when a behavior is difficult to act on consistently, and to assess whether knowledge and training are effective. This article will share real-life examples of nudging, including successful examples from a smaller company and a larger company, to provide practical learning. The examples are adapted from a Food Safety Magazine webinar2 held on January 19, 2023.
Frontline Employees: An Overview
In many industries, the frontline team members are those who interact directly with the customers or consumers (e.g., in sales or marketing). In the food industry, they are directly involved in making product, from formulation to manufacturing to packaging and to shipping. Frontline managers and supervisors must meet or communicate directly with the frontline team members.
Frontline managers make up about 60 percent of the company's management ranks, and they directly manage 80 percent of the people.3 The frontline, therefore, constitutes an extremely large contingent of a company's workforce, far exceeding the proportion of senior leaders and senior management. Frontline team members are typically expected to manage the daily work, drive the mission of the company on the floor, and make sure that processes and products perform as intended. Thus, the main, day-to-day, lived experience of food safety culture happens on the frontline. With that in mind, when Cultivate SA has studied (in over 130 companies to date) how different hierarchical levels rate their company's level of maturity, they regularly find that frontline team members tend to rate their company's food safety culture as 68 percent less mature than do their senior managers.
In addition to the gap between perceived maturity levels between frontline and senior leaders, Cultivate SA has also found that the biggest gap in food safety maturity levels across many organizations (up to 78 percent) is in "adaptability." Adaptability reflects a company's ability to anticipate, prepare, and respond to unexpected disruptions and crisis situations. A key to closing this gap is to get all employees engaged with each other (e.g., frontline and senior leaders). Having a good "people system" assists in this regard by its open communication of risks and near-misses and its people-centered approach, especially when it involves frontline employees.
Why Focus on Frontline Employees?
The fact that a significant gap exists in how frontline teams and leaders view the maturity of their company's food safety culture should raise an urgent concern, as well as opportunities. Harvard Business School Professor Bill George has rightly stated, "…frontline workers are making the greatest difference in… product quality… yet they're commonly treated as a cost to be managed, rather than an asset to empower and support."4 CEO Anthony Tjan also observed, "Relying on the insights and observations of your frontline folks is good business."5
The frontline makes up the majority of a large group, are closer to the business, directly control work processes and products, and make significantly more decisions as a group than any other group in the company. Hence, their impact on food safety culture is tremendous.
Nudging: What It Is, and Why Use It?
Another definition of nudging is a regular cadence of small, easily controlled, and easily taken actions to make a change process more effective, manageable, and sustainable. A good treatise on this subject is the book, Nudge.1 The examples in the book are taken from many industries, and the scientific concepts are directly applicable to the food industry. These concepts are founded on behavioral economics, which bridges psychology and economics to explain why people behave the way they do. Behavioral economics has been successfully applied to non-finance businesses.
Examples of different types of nudges include:
Physical markings (e.g., arrows on floors and walls)
Posters and signage representing daily actions
Social interactions (e.g., handwashing stations in public so that everyone sees)
Social normative changes (e.g., "9 out of 10 of your colleagues do this…")
Social recognition (e.g., time off "bank accounts").
Note that "social" appears frequently. This is by design, as social phenomena are what set culture apart from individual behavior. Hence, effective nudging addresses and leverages the social sciences for optimal effectiveness.
Framing the Project
The webinar on which this article is based was intended to share the value of nudging in improving food safety culture from an applied food safety culture improvement project. To facilitate nudging in a company, Cultivate SA developed a tool, Cultivate Pulse, a real-time proprietary data-gathering and behavior-influencing tool that uses immediate feedback from frontline team members submitted via electronic notebooks. It makes use of machine learning, behavioral economics, and social science principles (such as nudging), and engages the frontline directly in food safety on a daily basis. It is built on social science principles to build regular interactions, with the aim of building food safety habits to improve food safety culture. Pulse nudges frontline team members to act daily and provides weekly feedback and suggested actions, which allow everyone to see their feedback in action through their managers' and organization's subsequent decision-making and actions. Cultivate SA teamed up with researchers from the University of Central Lancashire, UK, and eight food businesses to test nudging in the UK food manufacturing context. Two of these businesses participated in the webinar.
The objective for an organization wanting to improve its food safety culture is to find ways to nudge and make incremental improvements, regardless of the techniques used to do so. With nudging as a proven technique across so many industries, and the size and impact of frontline team members being paramount to the output of the company, it makes sense to "nudge" that group of employees for better food safety and quality outcomes.
Learnings from a Smaller Company: Nim's Fruit Crisps
Nim's Fruit Crisps Ltd. produces and sells fruit and vegetable crisps that are single-ingredient, 100 percent natural, have a long shelf life, and provide a healthy everyday snack. Since its beginning, Nim's has gone from kitchen to garage to commercial factory, with the last change driving a recognition of the importance of being BRC certified. Nim's has one owner with many roles, and its change process tends to be relatively quick and straightforward in execution.
Nim's immediately saw a need to have the frontline empowered rather than just using a top-down, prescriptive, "checkbox" approach. The company has utilized Pulse to fulfill its vision, finding ways to nudge that fit with the company culture. These nudges have been extremely effective and show that the program is an ongoing process, if implemented correctly. Although the benefits take some patience to manifest, nudging has shaped a communication rhythm by involving everyone on a daily basis. Through this improved communication and discussions about food safety, the people at Nim's realized that many of their food safety posters had become "wallpaper," as employees had ceased to notice them. Nim's used its employee feedback to create an ongoing conversation with its team members. As a small company, Nim's now has many more team members taking action to change and improve food safety.
In addition to measurable improvements in food safety culture metrics (an over 30 percent increase in the food safety culture maturity score), an interesting series of culture changes took place over a few months. Nim's employees are expressing less irritation with repeat errors, and in fact are handling them with humor and a sense of camaraderie. They are also enjoying a more positive vibe during meetings with the incorporation of regular recognition programs.
Learnings from a Larger Company: New England Seafood International
New England Seafood International Ltd. (NESI) is a major supplier of premium fresh and frozen fish in the UK, with about 600 employees across three sites. As is typical of a larger company, its employees tend to have specialized roles, and the company's change process can be relatively time-consuming, requiring patience as changes are identified and implemented.
Although NESI deals with many different types of processes, using the daily nudging approach for approximately 18 months taught the company that there can be many common approaches to culture changes across the company, regardless of the specific type of fish involved. They have also learned that seemingly small gestures (e.g., giving out chocolate bars) can be perceived as rewards or incentives. Nudging has driven a significant amount of communication, including slogan competitions, ideas for posters, and the recognition that food safety messaging must be regularly updated to be noticed. Nudging also has supported combining food safety and personnel safety (i.e., health and safety) for approaches to improving their respective yet shared cultures, and has helped define roles at all levels for communication responsibilities.
Additional progress to date is that 85 percent of questions are answered on a daily basis, customers appreciate the approach, the program is driven by different owners at different times, and QR codes are being used to keep the program moving, especially for remote workers.
Questions and Answers
The following are some of the questions that were addressed at the end of the webinar. We are sharing these for the additional perspective that they provide.
How can senior leaders be engaged? Believe it or not, the senior leaders and executive team also need rewards and recognition, so take advantage of this. Also, have them sign off on key performance indicators and other important metrics. Even though getting them on board to begin with can be hard, it is essential.
Why should health and personnel safety be brought on board with food safety? There is often an inherent bias that food safety is "technical," and hence different from personnel safety. Creating a culture that links these two silos helps reduce this barrier. In addition, having two different "customers" creates extra work, especially when so much is shared from a culture point of view (i.e., keeping people and food safe). In that regard, "together" offers synergies.
How can gaps in external audits be reduced? Auditors love the "nudging" approach, so make sure that nudging efforts are communicated to them. Keep everyone informed by communicating "nudge" learnings forward to the organization.
How should employers handle a multicultural/diverse work force? Language is of course key, so make sure that nudging questions are clear, can be understood, and can be answered honestly and accurately. Use imagery more than words. Take into account how different generations prefer to communicate (e.g., social media vs. experienced know-how), and keep iterating to improve how questions are asked and answered.
Summary
Nudging is an extremely effective way to improve food safety culture by highly engaging the frontline. Nudging through recognition, social normative messaging, and consistent rhythms and habits is a great way to achieve frontline engagement, and is proven to be correlated to food safety culture maturity improvements. Changing culture at the frontline takes effort, patience, a regular rhythm of changes, and consistency over time. Stick with it.
Three for Tomorrow
Below are three suggestions that you can immediately apply to your business:
Identify three people who should receive a small reward or recognition
List three ways that your frontline team members affect the safety of the final food product
Identify three simple "nudges" that you might use to improve food safety practices.
Acknowledgment
The authors thank Cultivate SA Editor-In-Chief Bob Lijana for his support on this piece.
References
Thaler, R. H. and C. R. Sunstein. Nudge: The Final Edition. New Haven, Connecticut: Yale University Press, 2021.
Jespersen, Lone, Sophie Tongyu Wu, Luci Russell, and Nimisha Raja. "Webinar: Using Frontline Feedback to Nudge Food Safety Culture Improvements." Food Safety Magazine. January 19, 2023. https://www.food-safety.com/events/626-using-frontline-feedback-to-nudge-food-safety-culture-improvements.
Hassan, F. "The Frontline Advantage." Harvard Business Review. May 2011. https://hbr.org/2011/05/the-frontline-advantage.
George, B. "CEOs Have Lost Touch with Frontline Workers." Harvard Business Review. November 9, 2022. https://hbr.org/2022/11/ceos-have-lost-touch-with-frontline-workers.
Tjan, A. K. "Listen to Your Frontline Employees." Harvard Business Review. April 4, 2012. https://hbr.org/2012/04/listen-to-your-frontline-emplo.
Lone Jespersen, Ph.D., is Founder and Principal of Cultivate SA. Dr. Lone Jespersen has dedicated the past 15 years of her life to bettering food manufacturing operations and studying how culture affects food safety performance. She is proud to hold a Ph.D. in Culture Enabled Food Safety and to have created an incredible network of worldwide collaborators within the food supply chain. She had no idea that one day she would be involved so intimately in this often lackluster industry, but after 11 years with Maple Leaf Foods—including the uphill battle to regain consumer trust following the 2008 tragedy that killed 23 people—her life purpose shifted. At the time, she was in charge of food safety and operations learning strategies. It took a lot of introspection, questioning, and scrutiny to turn Maple Leaf around. She led the relaunch and execution of Maple Leaf Foods' food safety and operations learning strategies. A little more every day, she transformed its culture from the inside out.
Nimisha Raja is the Founder of Nim's Fruit Crisps Ltd. She founded Nim's Fruit Crisps Ltd. in 2012 in London, UK. Her expertise focuses on the areas of innovation and product development, supply chain, marketing and business strategy, business planning, and SEO. Nim's Fruit Crisps won the Queen's Award for Enterprise in April 2020 to honor its excellence in innovation. The company also won Kent Invica Chamber of Commerce awards for Business of the Year and Manufacturer of the Year in 2019.
Luci Russell is the Group Technical Director for New England Seafood International Ltd., a role she has held since May 2019. She is an experienced technical lead with a demonstrated history of working in the food production industry. Previously, she served in technical managerial positions at Caistor Seafood Ltd., Sealord, and Aunt Bessies. She is experienced in food and beverage, fast-moving consumer goods, BRC, food safety, and Hazard Analysis and Critical Control Points (HACCP). She holds a B.Sc. degree in Food Quality, with a focus in Food Science and Nutrition, from Bournemouth University.
Sophie Tongyu Wu, Ph.D., is a Senior Research Assistant at the University of Central Lancashire (UCLan) and Project Coordinator at Cultivate SA. At UCLan, she leads a food safety culture improvement project to collect organization-wide feedback from 10 UK food manufacturing companies to facilitate targeted action. She holds a Ph.D. in Food Science and Technology from Purdue University and a B.S. degree in Biology from the University of Wisconsin–Madison. Her current research seeks to improve food safety culture and assess the impact of food safety culture interventions in food manufacturing environments through a weekly change cycle using real-time technology. For her Ph.D., she studied the relationships among food safety behaviors, climate, management styles, infrastructure designs, and sanitation practices in the context of Listeria control at retail.
Carol Wallace, Ph.D., is a Professor of Food Safety Management Systems (FSMS), Co-Director of the Nutritional Sciences and Applied Food Safety Studies Group, and the Research Lead for the School of Sport and Health Sciences at the University of Central Lancashire (UCLan) in the UK. Dr. Wallace holds a Ph.D. from UCLan and a B.Sc. degree in Microbiology from the University of Glasgow. Her research interests include food safety performance from farm to fork, in particular Hazards Analysis and Critical Control Points (HACCP) system effectiveness and food safety culture, causal factors in food outbreaks and incidents, and controlling food safety risk in business and the home. Dr. Wallace was instrumental in setting up the Salus Food Safety Culture Science Group, an academic network to explore and share knowledge about the emergent food safety culture field, in 2015, and she serves as its current Chair. She regularly presents at and organizes conference symposia in the areas of food safety management and culture. Dr. Wallace is also widely published in the field of food safety and is an author and co-author of several best-selling textbooks guiding industry on HACCP and FSMS.