---
Tuesday, October 20 1:30 pm - 2:00pm CT
Tech Tent Presentation
Automated Cooling Logs & Behavioral Based Inspections
Our demonstration of the RiskLimiter Inspection Suite will give you a peak into the future of food safety inspection software. By bringing automation to processes such as cooling logs & interval checklist inspections, our mobile applications & online dashboard will help to improve overall food safety efforts as they do for our 2,500 food service clients across the world.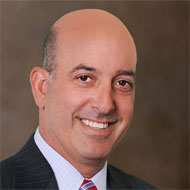 Brian Rosen
President
RiskLimiter by Gleason Technology
As one of the founders of Gleason Technology, Brian acted as VP of Sales starting in 2002 before transitioning to President in 2015. Brian has helped to expand RiskLimiter's reach into more than 2,500 food service locations by leading a team of software engineers, on-boarding specialists and an industry leading customer service department.
---