---
Thursday, October 22 1:00 pm - 1:30 pm CT
Solutions Stage Presentation
Pathogens in Poultry: Lower Your Risk Using New Process Control Methods
The poultry industry faces two critical challenges: maintaining high quality standards and minimizing the risk of pathogens. The presence of key pathogens like Campylobacter and Salmonella in product batches can lead to recalls, impacting brand reputation and causing severe losses.
With current regional emphases on the reduction of pathogens in poultry processing, the need for improved process control tools is mission critical. In our webcast, "Pathogens in Poultry: Lower Your Risk Using New Process Control Methods" you'll learn:
The current regional requirements to lower Campylobacter and Salmonella
How to optimize your pathogen testing methods with a new solution that will simplify and accelerate the simultaneous detection of Campylobacter and Salmonella and the quantification of Campylobacter in poultry samples
The benefits of new testing tools vs. current methods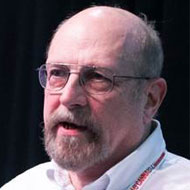 Wayne Miller Business Development Manager, GeneDisc Food Applications
Pall Corporation
Wayne has over 20 years' experience in food safety and rapid micro applications. The last 10 years Wayne has concentrated on the GeneDisc PCR system with tests for food pathogens and spoilers.
---