---
Wednesday, October 21 1:00 pm - 1:30 pm pm CT
Solutions Stage Presentation
Environmental Monitoring Tools to Measure Microbiology Control in the Food Industry
Environmental monitoring in a food manufacturing environment includes viable air sampling as well as surface sampling. Viable air sampling measures organisms in the air or compressed gasses and surface sampling measures ATP on a surface or liquid. We discuss how both pieces of information offer different but valuable information that can be used to support a robust HACCP plan.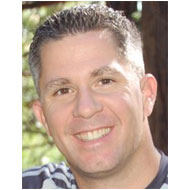 Tim Cser
Senior Technology Specialist
MilliporeSigma
Tim Cser is a Senior Technology Specialist with MilliporeSigma. Tim graduated in 1997 from Cal Poly, San Luis Obispo with a degree in Microbiology with an emphasis on Industrial Microbiology. Tim started his career with Clorox working on antimicrobial effectiveness studies. He continued his career at Biolog where he gained 7 years of experience with microbial identifications. For the last 14 years he's worked at MilliporeSigma in a variety of roles involving Pharmaceutical/Biotech QC Microbiology.
---