---
Wednesday, October 21 2:00 pm - 2:30 pm CT
Solutions Stage Presentation
ISTOBAL Introduces the HW'INTRAWASH, A Fleet Cleaning + Sanitizing System for Trailer Interiors
ISTOBAL will be introducing the internationally patented ISTOBAL HW'INTRAWASH. The HW'INTRAWASH was designed out of the growing need to automate cleaning and sanitizing the inside of refrigerated trailers and box containers. The HW'INTRAWASH will assist in maintaining a consistent FSMA compliant clean across your whole fleet at a lower cost and with better efficiency than a manual trailer washout.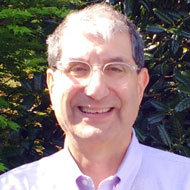 Jed Rosenfeld
Heavywash Sales Manager
ISTOBAL USA
Jed Rosenfeld began his career implementing process improvement technology for enterprises in the supply chain, with a focus on Cold Chain, CPG, and Sanitization. Jed joined the US subsidiary of ISTOBAL in 2019 and is responsible for ISTOBAL's industrial wash line and FSMA related products.
---