---
Tuesday, October 20 12:30 pm - 1:00 pm CT
Solutions Stage Presentation
Preparing for Blockchain in "A New Era of Smarter Food Safety
Establish a foundational understanding of how blockchain works.
Discuss the business case for blockchain traceability for food processors.
Provide overview of current blockchain landscape including key players, solutions being developed for food supply chains, and possible regulatory concerns.
Discuss the barriers to blockchain adoption.
Outline practical steps suppliers/manufacturers/operators can take to prepare for blockchain.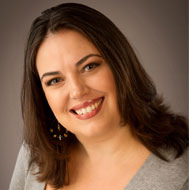 Kathy Barbeire
Marketing Manager
CAT Squared
Throughout Kathy's career, she's helped organizations think of creative ways to (1) harness new technology to maximize effectiveness, (2) collect relevant data to measure and improve performance, and (3) use data to tell compelling stories to customers and stakeholders. In 2015, Kathy joined CAT Squared, a developer of manufacturing execution systems (MES) for the food industry. As CAT Squared's marketing manager, she monitors industry trends to (1) ensure our products are flexible enough to adapt to new industry standards and (2) prepare our customers for new technologies with the potential to disrupt the industry.

In her current role, she's represented CAT Squared as a participant in a blockchain learning group that has grown out of Blockchain for Arkansas (BC4AR), an initiative launched by Governor Asa Hutchinson to promote capacity building around blockchain technology. As Kathy's knowledge and capacity grow, she develops new content to educate their supply chain partners and help them prepare for the transition ahead.

Prior to launching her career, she graduated magna cum laude from the University of Arkansas at Little Rock (UALR) with a Bachelor of Arts degree in professional and technical writing and a double minor in sociology and information technology. She later returned to UALR and completed the MBA program. Before joining CAT Squared, she applied my passion for data-driven storytelling to help nonprofits define their goals, track program metrics, and engage donors and community stakeholders in their missions to fight hunger, poverty, and homelessness, first as a program manager for the Our House Homeless Shelter in Little Rock, and then at The Salvation Army Central Arkansas Area Command.
---