---
Monday, October 19 12:00 pm - 12:30 pm
Solutions Stage Presentation
Innovating EHEC Testing: New Biomarkers Answer the Challenge
Collaborative research has lead to a major breakthrough in innovation for the accurate and reliable detection of EHEC with never before seen accuracy. Hear a compelling conversation with bioMerieux Sr. Scientist Dr. Vik Dutta and Dr. Patrick Fach of ASNES as they discuss the power of new biomarkers, backed with real-world data, and how they deliver cutting-edge advancements to your operation.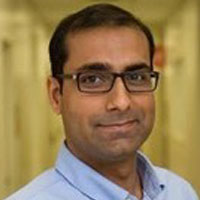 Vik Dutta
Senior Staff Scientist
BioMérieux
Vikrant joined Biomérieux Industry over 3 years ago. He came to BioMérieux from the CDC, Atlanta, GA, where he was employed as a Senior Microbiologist. He earned his doctorate in Veterinary Medicine from MAFSU, India, and then his PhD in Microbiology from NC State University, Raleigh, NC. Vikrant has over 14 years of experience in various aspects of food safety with specific expertise in molecular assay development and commercialization. He has authored or co-authored over 20 peer-reviewed articles/book chapters and has been awarded a number of times for his contributions towards food safety.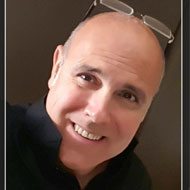 Dr. Patrick Fach
Scientific Director
Anses
Dr. Patrick FACH holds a position as scientific director at Anses with his main expertise on pathogenic E. coli, molecular typing methods, genome sequencing, virulence factors and stx-encoding bacteriophages. With an initial degree in microbiology and molecular genetics, he is Doctor of Science from the University of Technology of Compiegne in France. His work for several years on molecular detection and characterization of foodborne pathogens has lead him to collaborate with international scientific groups to characterize virulence genes mainly in Shiga toxin producing E. coli (STEC). Since 2010, he is the head of IdentyPath, the Genomic Platform of Anses, which is equipped with high throughput qPCR and NGS facilities. By focusing on the genes composing the "virulome" of the most pathogenic STEC he has contributed to the development of knowledge and methods for the control of food-borne enterohemorrhagic E.coli (EHEC) as an emerging public-health concern in industrialized countries. The ISO/13136:2012 reference method for STEC and EHEC detection relies largely on his research work on molecular characterization of pathogenic E. coli. He has published over 135 papers in international journals, is co-authors of 6 patents, and gives scientific and technical supports to the Ministry of Agriculture in France, to the French and European Committee for Standardization (AFNOR, CEN) and to the professionals from food industries.
---