---
Monday, October 19 1:30 pm - 2:00 pm CT
Solutions Stage Presentation
Traceability Advancements in Grain Supply Chain Management
Join Jeff Fjelstul and Brett Andricks as they discuss how agriculture is delivering traceabilty back to the farm. Growers create the food supply for the world and traceability is an increasingly vital part of the equation. It promotes food safety and adds value to the grains produced.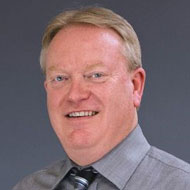 Jeff Fjelstul
Director of Sales, Strategic
AGI SureTrack
Jeff drives AGI SureTrack strategic customers to utilize SureTrack as a tool to manage the quality of commodities they receive along with developing customized grower programs. Prior to AGI, he spent 11 years in US grain industry working for the GSI Group as Director of Commercial Service with prior roles as Director of Customer Experience and Aftermarket Sales. Additionally, he was general manager of the largest GSI dealer in North America, whose focus was building and servicing grain systems for commercial customers and growers.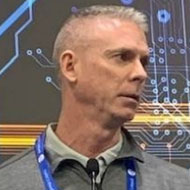 Brett Andricks
Strategic Sales
AGI SureTrack
Brett Andricks is an ag industry professional with over 20+ years of experience. Brett has held multiple positions during his tenure, everything from sales to operations. He is focused on providing the industry with new ways to bring improved standards for ingredients, pushing to increase food safety, traceability and sustainability. Brett leads the Strategic Division for AGI SureTrack.
---